Past Events
J.O.T.A. - Jamboree On The Air
Members of our organization LARA support Scouting through introduction and training in amateur radio operation and applications such as ARDEN, Satellite Communications, Emergency Operations, and Long Distance World Wide Communications.
Fire Department Open House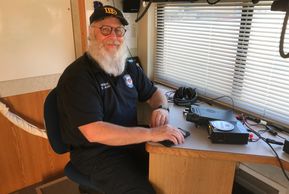 LARA participated in Lewisville Fire Department's annual open house held at the Central Fire Station. We had several radio stations and antennas operational on different bands manned by members of our organization. Our operational readiness to respond and assist in any emergency was well demonstrated in the station's Mobile Communication Command Center.
Santa Net for Children of all Ages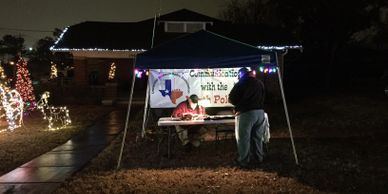 Area children are given the opportunity to talk with Santa Claus over amateur radio waves. From Lewisville Texas, clear to the North Pole, children of all ages spoke with Santa to discuss whether or not they had been naughty or nice and what they wished for at Christmas that old Saint Nick would bring them.
LARA Christmas Party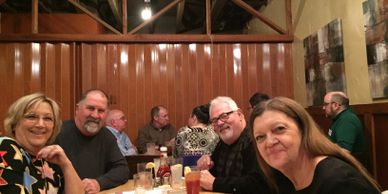 LARA Christmas parties are a time for members to socialize with their families, exchange gifts and count their blessings for the past year.
Monthly Meetings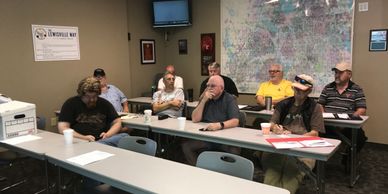 Formal monthly meetings are held at our local Fire Station on the third Saturday of each month to discuss a variety of topics concerning amateur radio and our club. We honor our flag with the Pledge of Allegiance, follow Roberts Rules of Order, and vote on motions in a democratic manner.
Breakfast Gatherings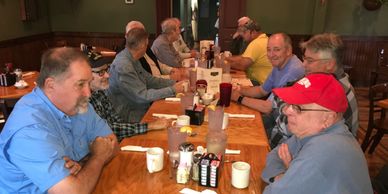 LARA members come together every Saturday (except the 3rd Saturday) over breakfast for fellowship to discuss amateur radio, and how to solve life's challenges in general.
Summer Field Day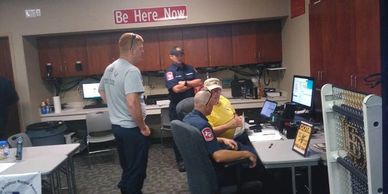 Our club proves operational readiness and stamina during summertime conditions.
Winter Field Day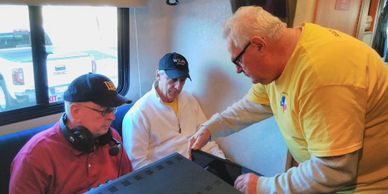 Our club proves operational readiness and stamina during wintertime conditions.
Antenna Build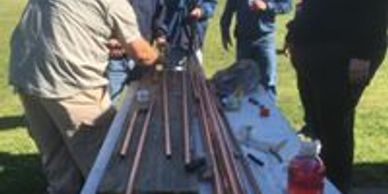 Club members practice skills involved in making sturdy, reliable antennas, while instructing others that are interested in this craft.